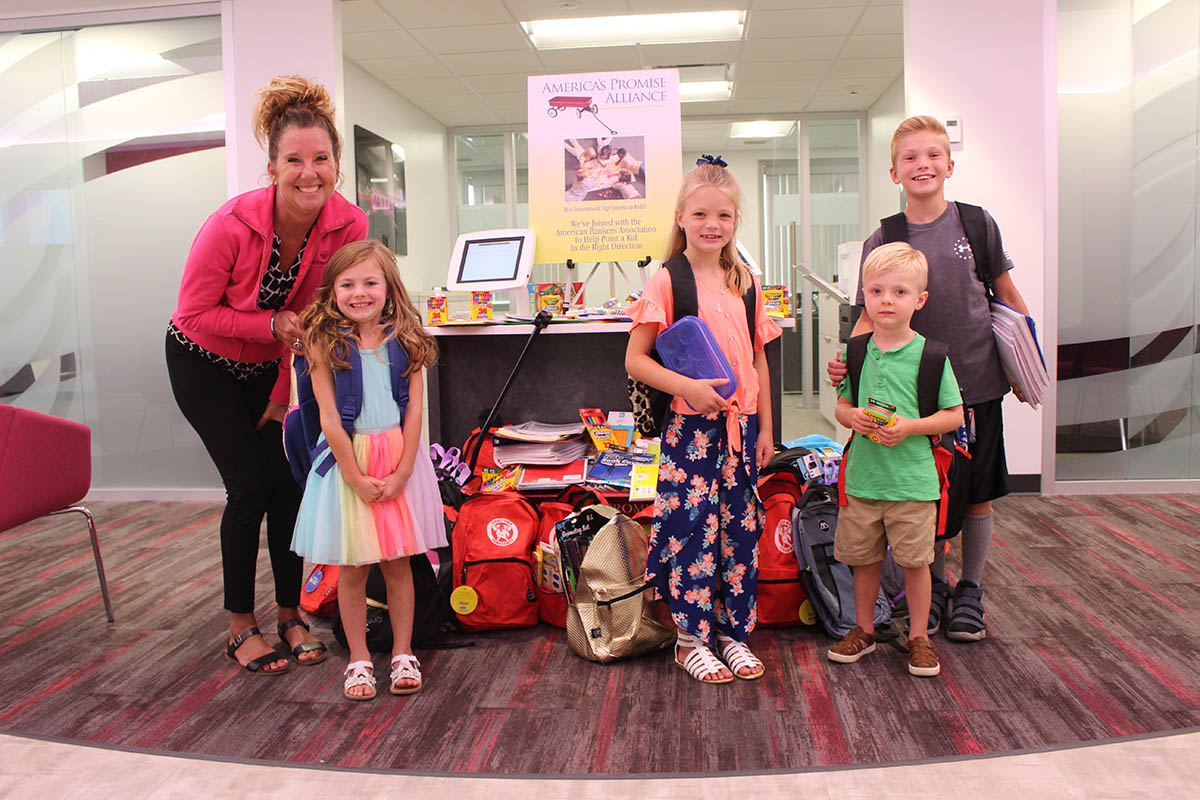 1ST SUMMIT BANK is excited to launch its annual Red Wagon Project this week, collecting back-to-school supplies for the area's kids. Nationwide, over 15 million children do not have the funds needed to purchase supplies to start the school year¹. 1ST SUMMIT BANK intends to change that for some of the kids in our communities.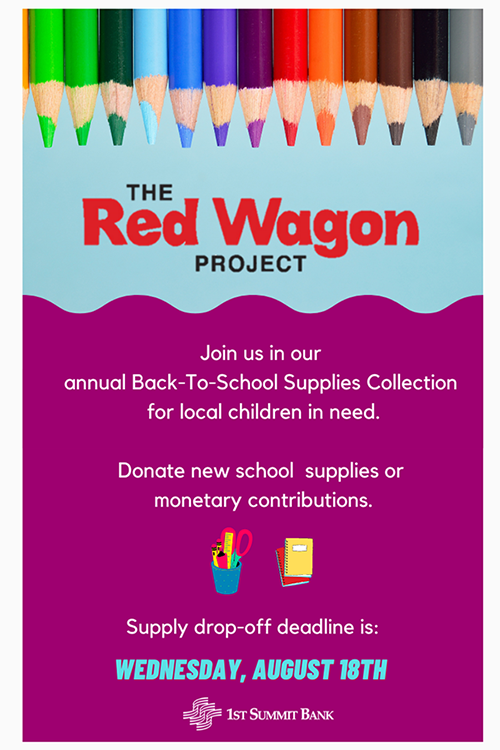 Many students and parents now have the extra expense of computers and internet in addition to regular necessities like pens, paper, and notebooks. Many simply cannot afford it. 1ST SUMMIT BANK is stepping in to help these students by collecting the items that a child needs to start off the school year right.  
Join us in our school supplies drive to collect the necessary materials for these young learners to have a successful scholastic year. You may drop off new supplies or make a monetary donation at any Community Office in our five-county service area.  
The Bank is proudly committed to the communities in which it serves and recognizes the importance of education for our children.
 About 1ST SUMMIT BANK – A true community bank for the past 97 years, 1ST SUMMIT BANK primarily focuses on relationship banking for both consumers and businesses within our region. Altogether, 1ST SUMMIT BANK provides banking, financial, and investment services throughout the counties of Cambria, Somerset, Indiana, Westmoreland, and Blair.
In 2020, 1ST SUMMIT BANK was chosen as one of the "Best Places to Work in PA" for the 20th consecutive year and was selected as one of the "Best Banks to Work For in the U.S." by American Banker magazine.
1Source: https://fox2now.com/news/15-million-children-dont-have-money-for-school-supplies-heres-how-you-can-help-them-2/