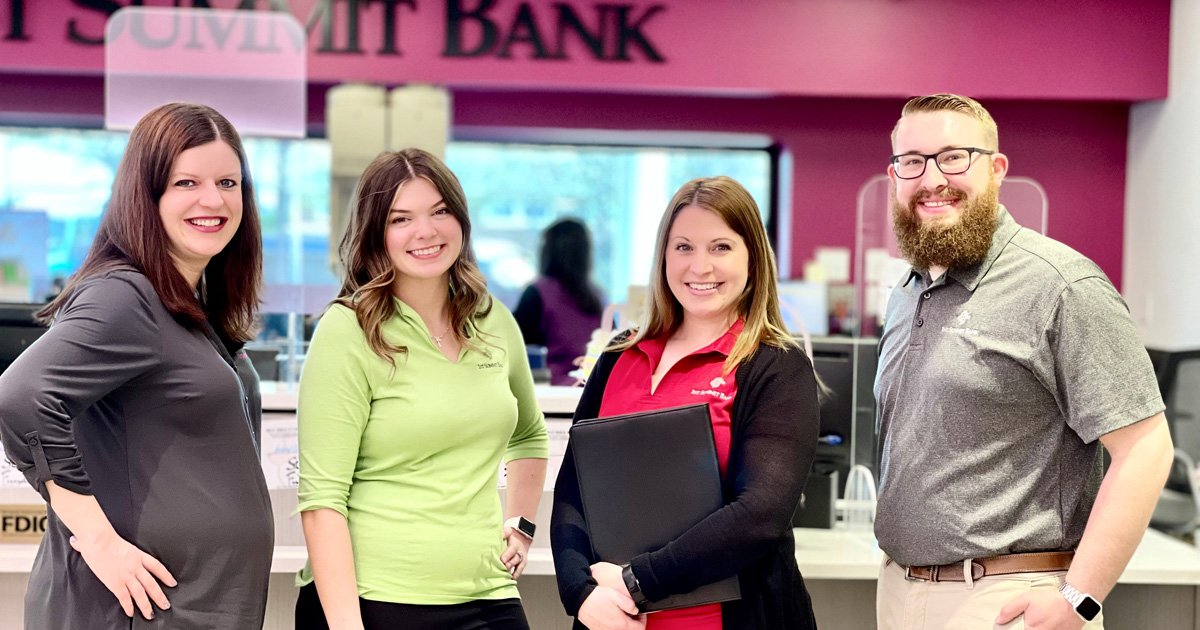 1ST SUMMIT BANK has been named a 2022 Top 100 Organization in Central Pennsylvania by PA Business Central. This is the 14th year in a row that 1ST SUMMIT BANK has made the Top 100 list published by the well-respected publication.
"Being named a Top 100 Organization is a special honor," said Eric Renner, CEO and President of 1ST SUMMIT BANK. "Having consistently been named to this list shows that our hardworking professionals have built strong relationships within our communities."
According to PA Business Central, this annual list highlights the vibrant economic and social life of central Pennsylvania by honoring those organizations that are making it happen. Whenever there is a need, these are the businesses and the institutions of central Pennsylvania that provide solutions to our communities to get the job done.
This year's Top 100 Organizations are leaders in their chosen fields, bringing new ideas, technology, and services to their counties and spheres of influence. With the unpredictability of various markets and the ever-changing fiscal landscape of our country, these organizations have shown that smart business practices and shrewd decision-making can make all the difference in surviving unforeseen obstacles. They are examples of not only survival in difficult times, but of excelling through adversity.
1ST SUMMIT BANK's goal is to improve the quality of life in the bank's communities and create a positive impact on the economy. The bank's commitment goes beyond the walls of each office. For nearly 100 years, 1ST SUMMIT has been working to provide financial solutions that make a difference in people's lives. Bank professionals give their time and talents to make the community a safe and prosperous place to live.
PA Business Central is a business-to-business resource that reaches over 35,000 readers in Central Pennsylvania. For the complete list, visit https://www.pabusinesscentral.com/.
---
About 1ST SUMMIT BANK  –
 A true community bank for the past 97 years, 1ST SUMMIT BANK primarily focuses on relationship banking for both consumers and businesses within our region. Altogether, 1ST SUMMIT BANK provides banking, financial, and investment services throughout the counties of Cambria, Somerset, Indiana, Westmoreland, and Blair.