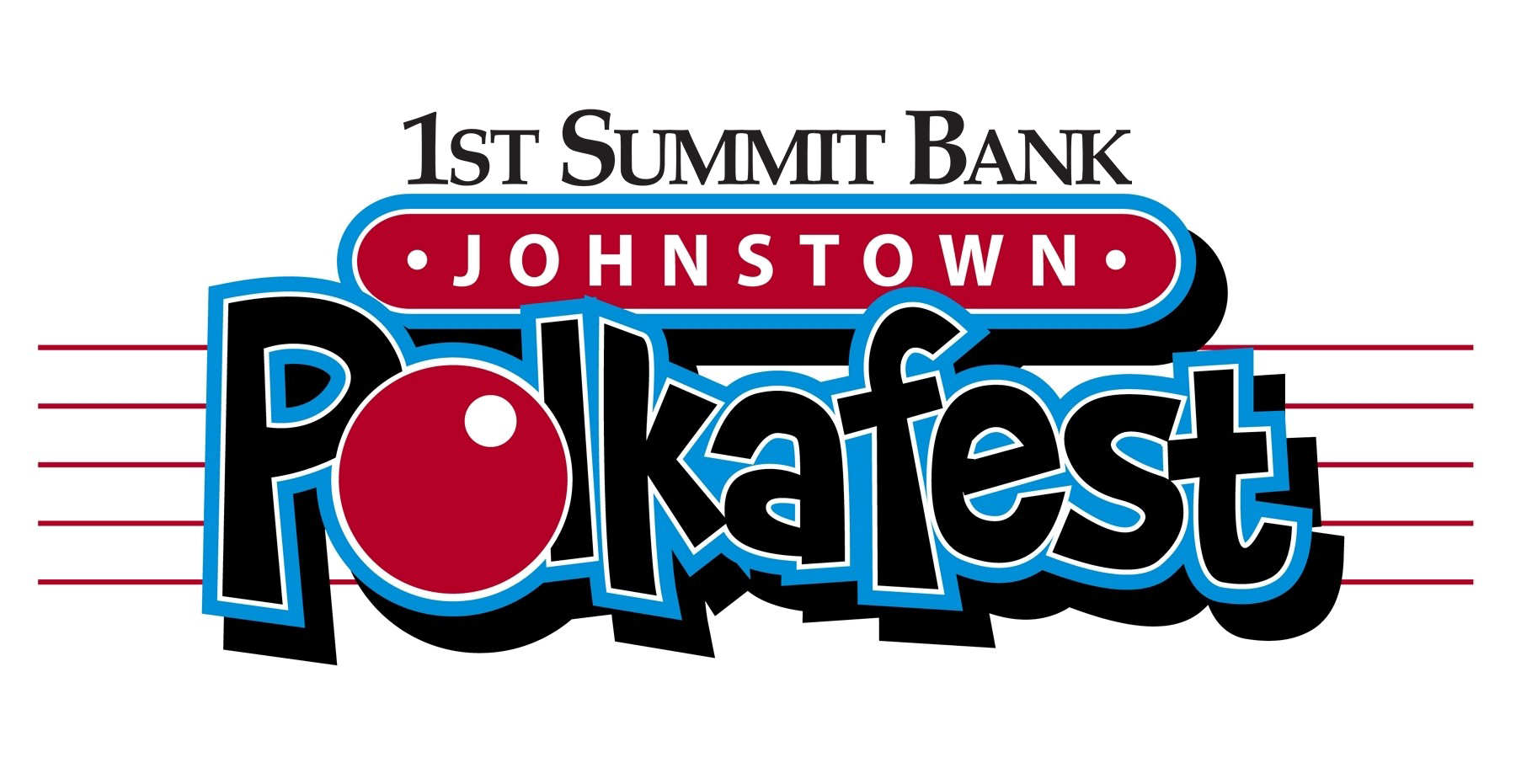 Visit Johnstown would like to announce 1ST SUMMIT BANK as the Title Sponsor for Johnstown PolkaFest through 2024. The event will officially be referred to as "1ST SUMMIT BANK Johnstown PolkaFest" and take place June 3-5, 2022, at Peoples Natural Gas Park, in downtown Johnstown.
"We're thrilled to partner with 1ST SUMMIT BANK as the Title Sponsor for the festival," said Lisa Rager, Visit Johnstown's executive director. "I believe this is a perfect fit for the festival as well as for 1ST SUMMIT BANK, and it will help to ensure that the 1ST SUMMIT BANK Johnstown PolkaFest will continue on as one of the best Polka music festivals in the country."
Eric Renner, CEO & President of 1ST SUMMIT BANK, says that this event is great for the people of Johnstown and only adds to the new growth and excitement happening in the city.
"The 1ST SUMMIT BANK Johnstown Polkafest is a staple event in our community," said Renner. "As a community-minded organization, 1ST SUMMIT BANK is actively engaged in strengthening and supporting the events that make our hometown a special place."
The event draws over 10,000 people to our area from multiple states, generating visitor spending throughout the community. The event is always the first weekend after Memorial Day and is entering its 24th year.
"This partnership with Visit Johnstown to help continue the strong tradition of Polkafest was a no-brainer," said Sean McCool, 1ST SUMMIT BANK Public Relations and Communications Manager. "We are delighted to be associated with the festival for years to come."
The entertainment schedule is packed throughout the weekend with high energy Polish and Slovenian-style music from award winning bands. Taking the stage for the first time ever at the 1ST SUMMIT BANK Johnstown PolkaFest are the Buffalo Concertina All Stars and SEVEN.
For additional information, contact Visit Johnstown's Director of Advertising and Sales, Jayne Korenoski, at 814-536-7993 ext. 102 or jaynek@visitjohnstownpa.com.
---
About 1ST SUMMIT BANK –
A true community bank for the past 97 years, 1ST SUMMIT BANK primarily focuses on relationship banking for both consumers and businesses within our region. Altogether, 1st Summit Bank provides banking, financial, and investment services throughout the counties of Cambria, Somerset, Indiana, Westmoreland, and Blair.