4/2-4/3: 2022 Children's Book Festival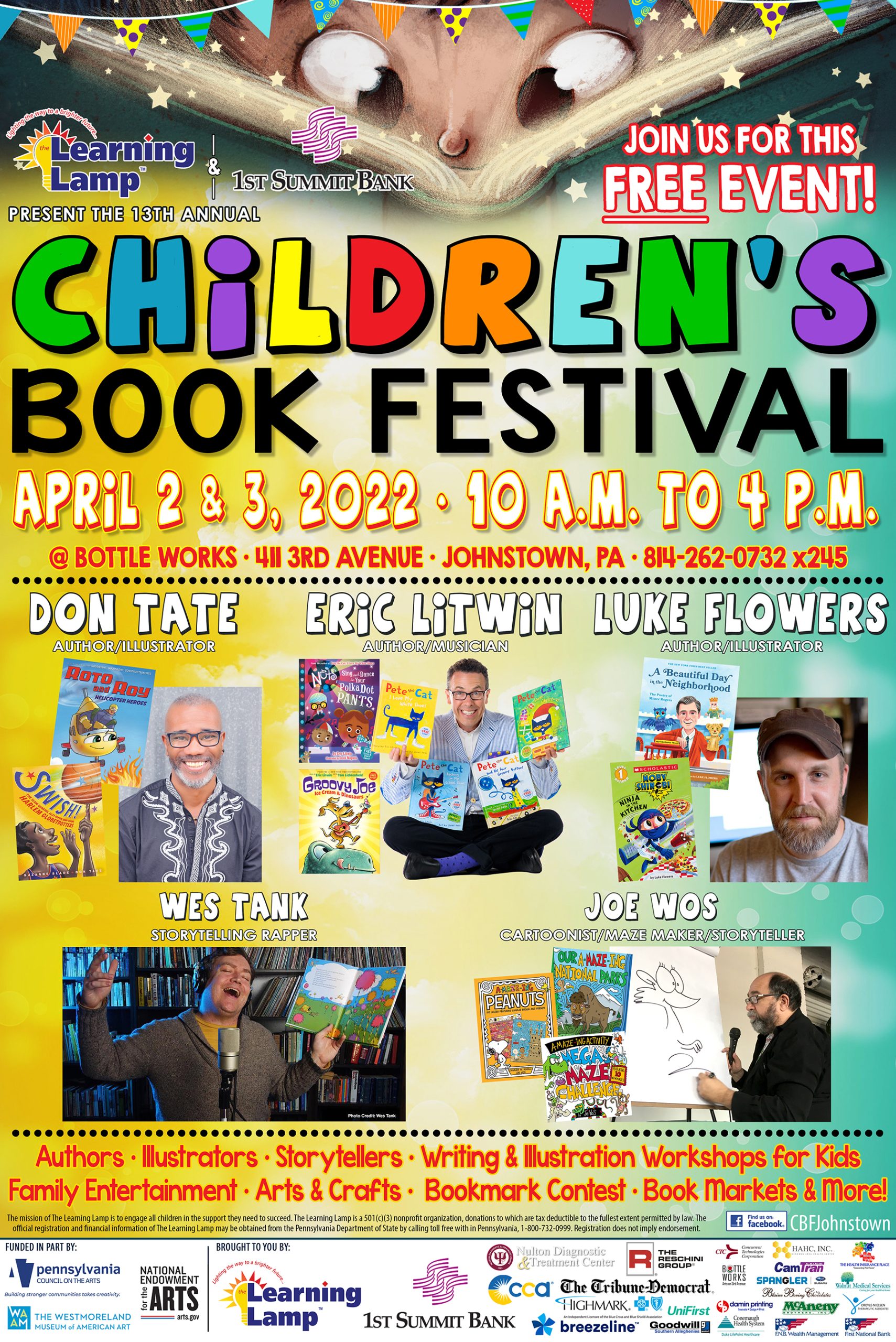 1ST SUMMIT BANK presents the 2022 Children's Book Festival on April 2nd & 3rd at The Bottle Works Ethnic Arts Center. As the exclusive sponsor of the event, the bank is thrilled to welcome #1 New York Times best-selling author and musician Eric Litwin. Litwin is best known as the original author of the Pete the Cat Series as well as The Nuts and Groovy Joe, and he's sold over 13 million copies of his books and has won 26 literary awards.
The Children's Book Festival is a FREE weekend-long festival for families of children in preschool through grade 6 featuring notable children's authors and illustrators. The 2022 festival boasts a powerhouse lineup of talent including Litwin, author/illustrator Don Tate, author-illustrator Luke Flowers, and Dr. Seuss storytelling rapper Wes Tank! It also offers a variety of activities with a spotlight on cultural diversity.
The festival, an event of The Learning Lamp, will be at 411 Third Avenue in Johnstown from 10am-4pm each day. Every child who comes to the Book Festival walks away with a free book from the First Book national book bank.
For more information, visit The Learning Lamp's website and watch Facebook for updates.