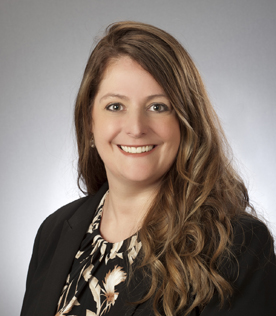 1ST SUMMIT BANK is proud to announce the appointment of Ms. Melanie Paulman as Personal Banking Officer at our Somerset Community Office.
Ms. Paulman will oversee daily operations and ensure an exceptional customer experience at the 1st Summit Bank Somerset Community Office. She and her team look forward to continuing to mold and develop relationships with families and businesses in Somerset County.
Ms. Paulman has more than 20 years of experience in retail management, focusing on building teams with a strong emphasis on customer service and product presentation. Altogether, she brings 25 years of expertise in customer service with her to this role at 1ST SUMMIT BANK. She holds an Associate's Degree from Allegany College of Maryland.
Born and raised in Meyersdale, PA, Ms. Paulman is thrilled to be back in Somerset County.
"I'm very excited to be back in Somerset after working for many years in Maryland, West Virginia, and Pittsburgh," said Paulman. "I am ready to get involved and be active in our great community again."
About 1ST SUMMIT BANK –
A true community bank for the past 97 years, 1ST SUMMIT BANK primarily focuses on relationship banking for both consumers and businesses within our region. Altogether, 1ST SUMMIT BANK provides banking, financial, and investment services throughout the counties of Cambria, Somerset, Indiana, Westmoreland, and Blair.
1ST SUMMIT BANK was voted Best Banks To Work For 2021 by American Banker. Experience the Difference at 1ST SUMMIT BANK.