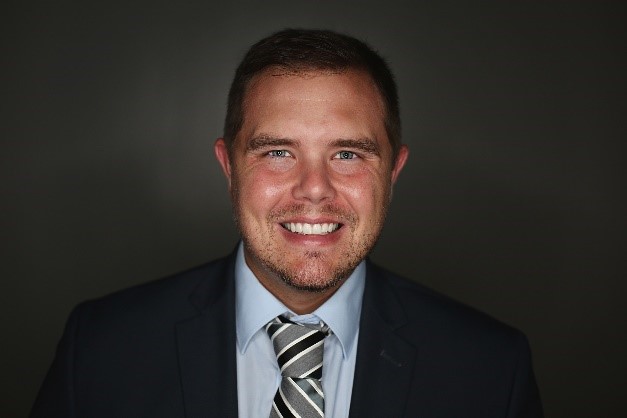 1ST SUMMIT BANK is proud to announce the appointment of Mr. Sean McCool as Public Relations and Communications Manager at our Richland office.
In this new role, Mr. McCool will be responsible for building the bank's public position through strategic media relations, content strategy, and brand maintenance in the bank's regional market. He will also oversee the coordination and execution of internal communications, community involvement, and sponsorship agreements.
"I'm thrilled to continue my career at 1ST SUMMIT BANK," stated Sean McCool. "I've banked with 1ST SUMMIT for my entire life and to now help advance the bank's mission of serving our community is an honor."
Mr. McCool brings with him a decade of marketing, communications, and public relations experience from Pennsylvania Highlands Community College and Carnegie Mellon University. Currently, he serves on the board of directors for Discover Downtown Johnstown Partnership and SEADS (Sustainable Employment for Adults with Disabilities) of Love. He also regularly volunteers with Vision Together 2025 and Crucified Ministries of Johnstown.
Mr. McCool holds a Bachelor of Science in Communications: Emerging Technology and Multimedia from Slippery Rock University. He is also a graduate of the Cambria Regional Chamber's John. B Gunter Leadership program.
Experience the Difference at 1ST SUMMIT BANK
Your Comment Please: