Preparing for Retirement
Each day you are one step closer to retirement, but have you saved enough to fully enjoy it when the time comes?  Let us review your retirement goals and guide you in order to make those leisure years the best of your life. Start preparing for retirement now.
There are so many more retirement options than simply making automatic contributions into a 401(k) account. For instance, Individual Retirement Accounts (IRAs) offer a variety of ways to save money for the leisure years ahead. IRAs are conveniently accessible and easy to set up. In addition, they are exclusively yours regardless of switching jobs throughout your career.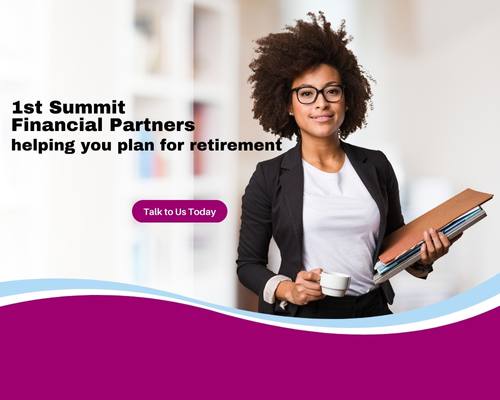 Roth IRA
A great option for individuals who are confident in having higher income during retirement than at present time. It allows for non-deductible contributions, but features federal income tax-free withdrawals for certain distribution after a five-year holding period and after the age of 59 1/2 or older.
---
Traditional IRA
This IRA option is more suited for individuals who expect a lower income during retirement.  Be able to contribute a certain dollar amount each year of your earned income for retirement purposes.
Benefits include:
Tax-deferred earnings
Possible tax deductibility
Accepts rollover deposits from another IRA or qualified plan distribution
---
IRA Rollover
Easily transfer your assets from a previous employer-sponsored retirement account to a Traditional IRA while maintaining the tax-deferred status of those assets.
---
IRA Transfer
Quickly move funds or retirement assets from one account to another.
---
Contact one of our retirement specialists today to get started or to stay on track towards your retirement goals.
Chat with a 1st Summit Financial Partner


Investment and insurance products and services are offered through INFINEX INVESTMENTS, INC. Member FINRA/SIPC. 1ST SUMMIT Financial Partners is a trade name of the bank. Infinex and the bank are not affiliated. Products and services made available through Infinex are not insured by the FDIC or any other agency of the United States and are not deposits or obligations of no guaranteed or insured by any bank or bank affiliate. These products are subject to investment risk, including the possible loss of value.