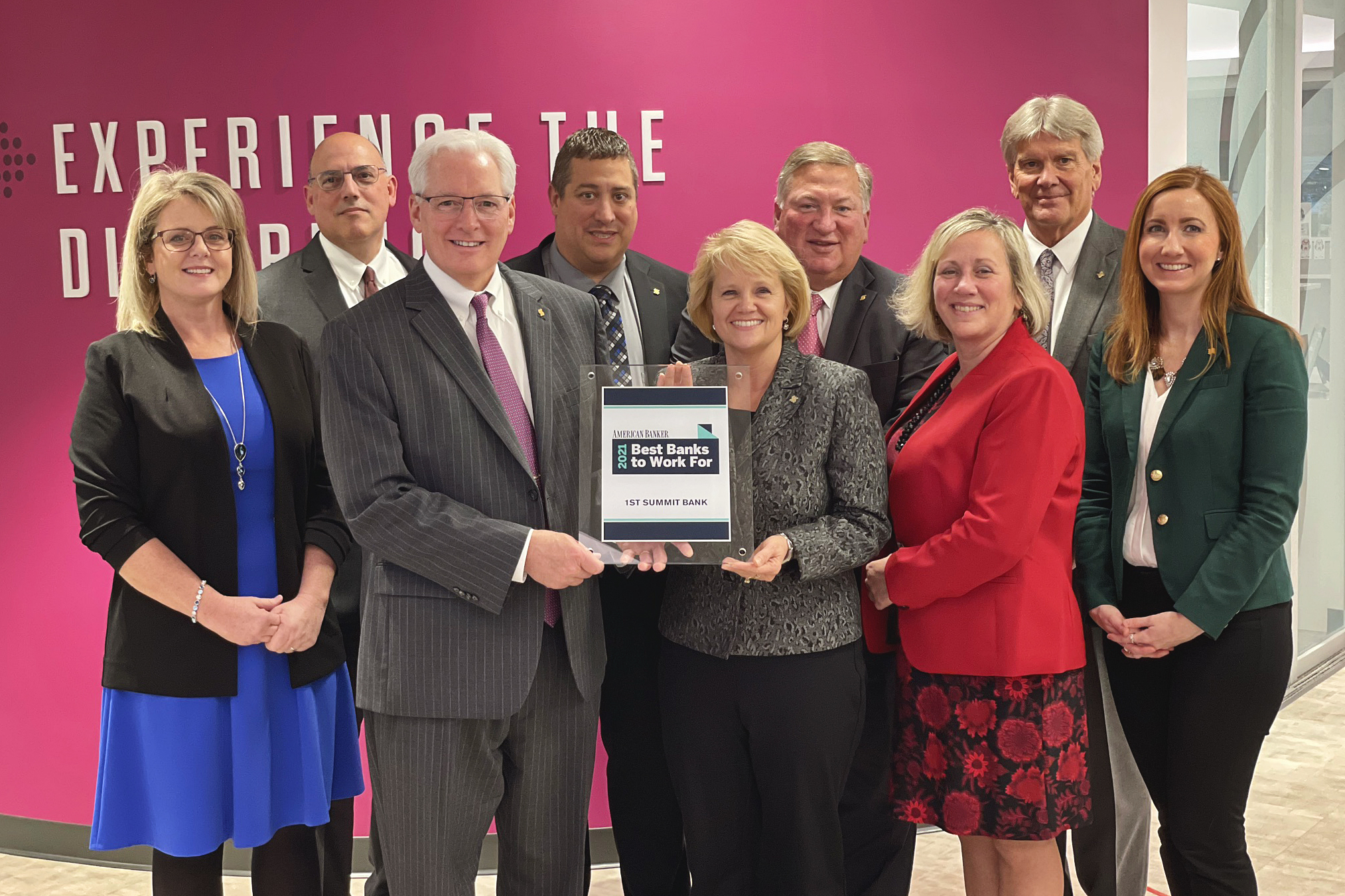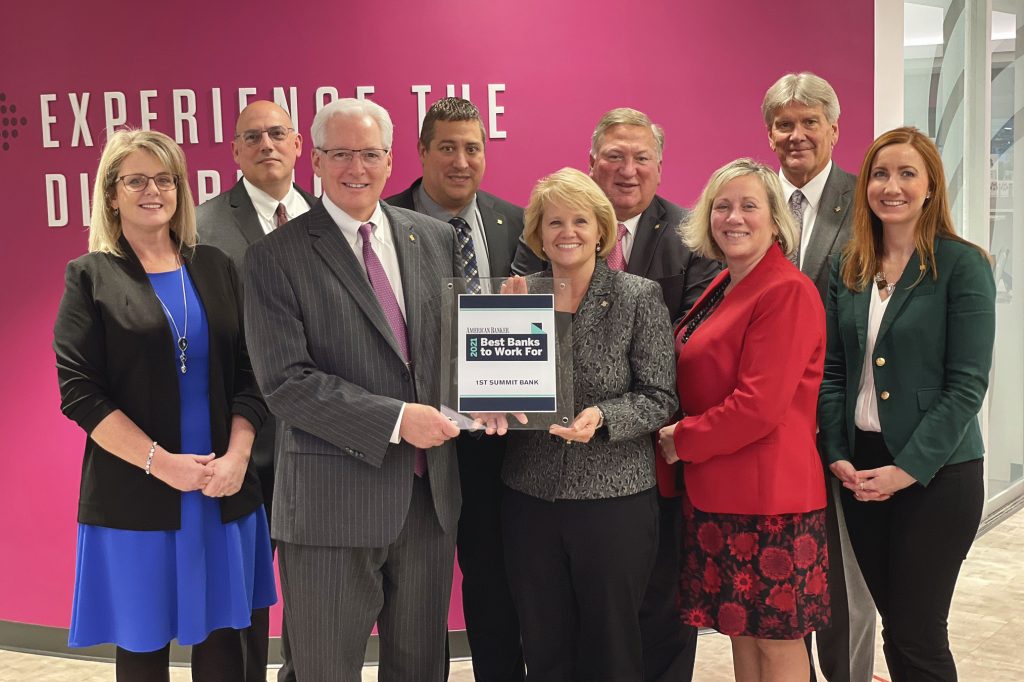 Members of 1ST SUMMIT BANK's Senior Leadership Team include (L-R): Karen Mento, Chief Administrative Officer; Domenic Cagliuso, Senior Trust & Investment Services Department Head; Eric Renner, President & CEO; Michael Paulman, Head of Commercial Banking; Carol Myers, Treasurer & Chief Financial Officer; Tim Smith, Chief Information Systems Officer; Polly Previte, Head of Retail Banking; Jeffrey Cramer, Chief Lending Officer; Jocelyn Sauter, Human Resources Officer.
---
JOHNSTOWN, PA (November 24, 2021) – 1ST SUMMIT BANK is proud to announce that it has been named one of the "Best Banks to Work For" in the United States by American Banker and Best Companies Group. This is the eighth year in a row that 1ST SUMMIT BANK has been named to this prestigious list.
The Best Banks to Work For program, which began in 2013, recognizes and honors U.S. banks for outstanding employee satisfaction and overall culture.
"Being named one of the best banks to work for in the country is a tremendous honor for us at 1ST SUMMIT BANK," said Eric Renner, CEO and President. "It has been a difficult couple of years for so many people, and for our employees to continue to put their faith in our organization is quite humbling. Every single person at 1ST SUMMIT BANK plays an important role in establishing and maintaining a strong culture and work environment."
American Banker highlighted the bank's new mortgage application process as a positive initiative in the workplace this past year. The new digital process has helped 1ST SUMMIT BANK free up employee bandwidth and improve the customer experience.
"Our customers wanted a smooth, quick, and simple process," said Renner. "These new capabilities make the mortgage process less labor-intensive for our employees, lowering stress levels, increasing accuracy, and creating faster turnaround times for our customers."
The selection of the Best Banks to Work For is a two-step process managed by Best Companies Group. The first step involves an evaluation of participating companies' workplace policies, practices and demographics. In the second step, employee surveys are conducted to directly assess the experiences and attitudes of individual employees with respect to their workplace. The combined scores determine the top banks and the final rankings.
Full results of this year's list are available in the November issue of American Banker Magazine.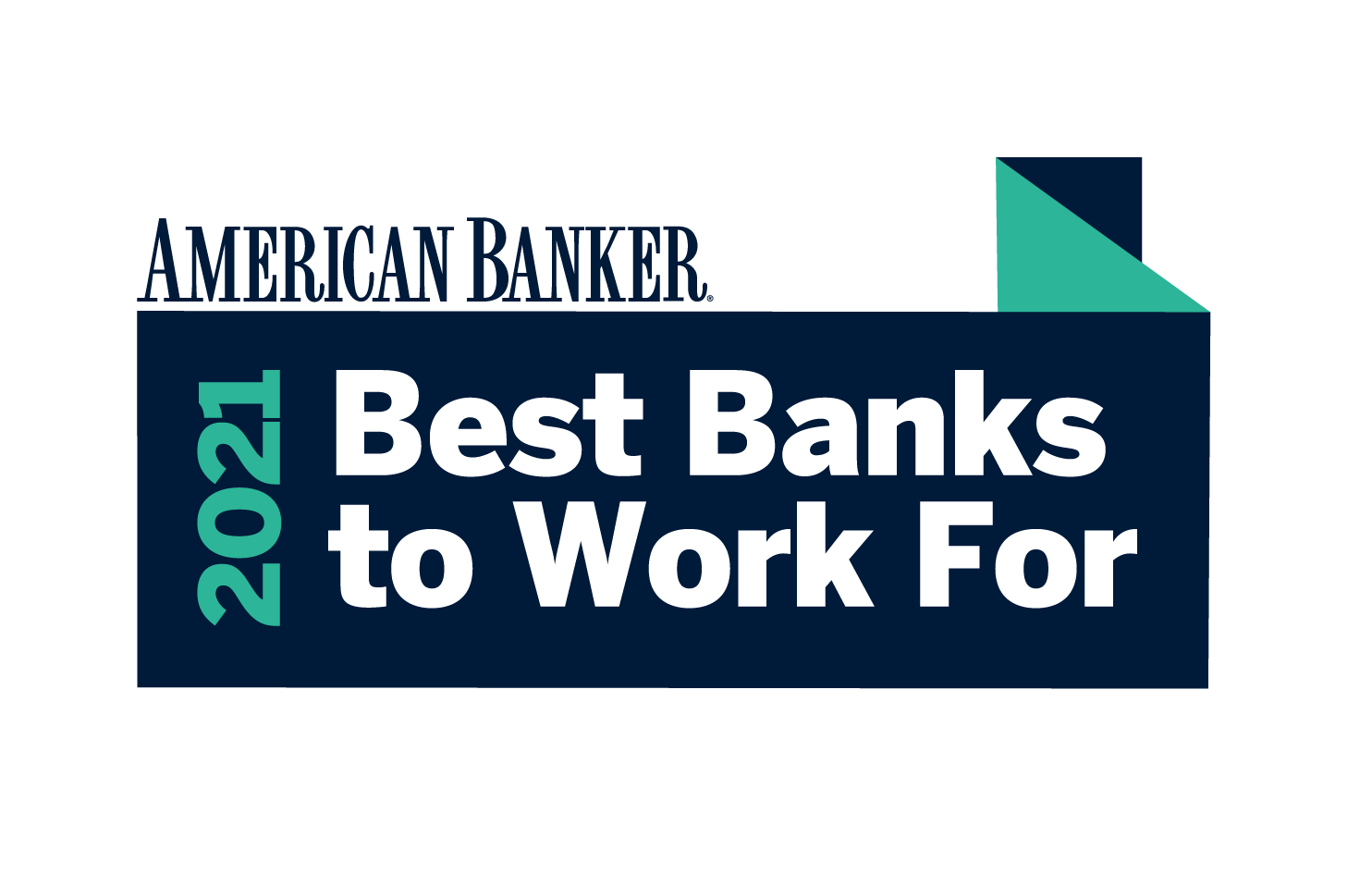 About 1ST SUMMIT BANK –
 A true community bank for the past 97 years, 1ST SUMMIT BANK primarily focuses on relationship banking for both consumers and businesses within our region. Altogether, 1ST SUMMIT BANK provides banking, financial, and investment services throughout the counties of Cambria, Somerset, Indiana, Westmoreland, and Blair.